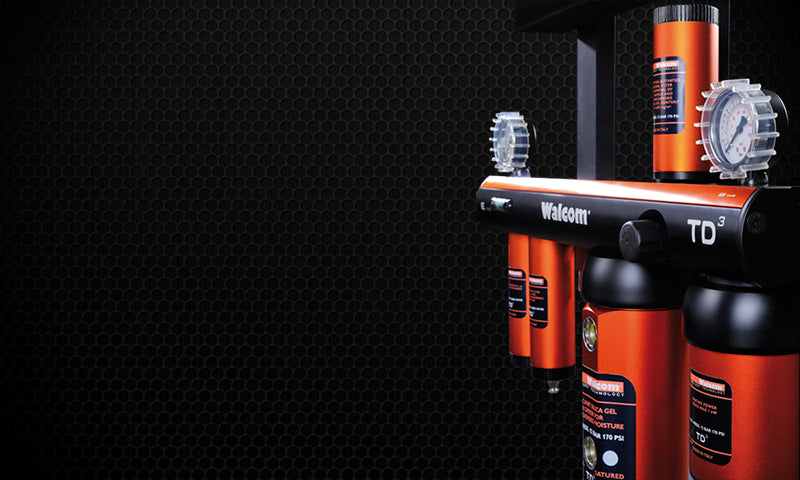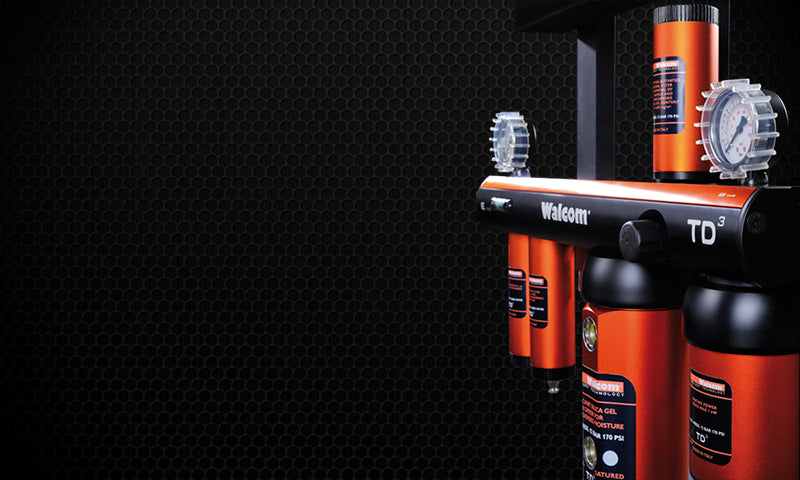 Walcom Thermodry TD1 & TD3 Pro
AIR HEATING AND THERMOREGULATION
Compressed air used in paint booths is generally influenced by low temperatures in the winter and by high relative humidity in the summer.  Even with adequate booth heating or cooling in the summer, temperatures of the air entering the gun stock has a hard time reaching 75°F.  It should also be taken into account that air expansion causes temperature to drop an additional 50°F - 54°F, lowering paint atomization air to a temperature under 50°F.  With relative humidity under room temperature "dew point", a micro-mist that mixes with the paint may be generated.  Therefore, the ideal 75° conditions indicated by paint manufacturers for satisfactory results are not met with consequent loss of brilliancy, orange peel effects, and poor paint distribution.

The Walcom Thermodry Technology system heats and maintains the set air temperature regardless of climate/room conditions.  The operator can set temperature from 68°F - 122°F for the painting phase and up to 158°F for the drying phase.  The PID retroaction system (Proportional-Integrated-Derived) and instant regulation of the heating power at SCR (wave cut) keeps the temperature set by the operator constant.  The IPH heating system has the same heating element features as the equipment, thus providing both tube heating and internal temperature control, keeping it constant during the entire paint cycle.
AIR FILTRATION - TD3 ONLY
 This fully removes solid and gaseous impurities from the compressed air output in four phases:
Separation from water with automatic drain

Separation of any oil traces with manual drain

Elimination of residual humidity with silica gel and output dew point conditioning at values -30°F cup

Elimination of all impurity residue and the creation of breathable air with carbon active filter
AUTOMATIC DEHUMIDIFYING MASS REGENERATION
SRS regenerates silica gel in just 4 hours with the push of a button.  This is achieved by reverting flow of heated air to temperatures suited to regenerate the dehumidifying mass.  The equipment comes with a timer to automatically turn off the regenerative system after 4 hours and make it ready for operator's use.
TD1 Pro
Thermocontrol Only
43 CFM air flow allows for 2 spray guns simultaneously
Precise thermocontrol
Includes 36 ft, anti-static, galvanized rubber air hose, heated by an internal 1,200 W resistance and complete with J thermocouple for temperature regulation, and it rapidly reaches the set temperature and efficiently maintains it.  (50 ft and 74 ft options available)
Reduces drying time by 25% to 40% for waterborne and solvent based paints
Can be used with Robotic equipment to maintain performance during colder months
Saves up to 15% in materials due to higher transfer efficiency and maximum coverage
Greatly cuts down on overspray due to superior atomization, and as a result extends spray booth filters lifecycle
Control faults and dual temperature controls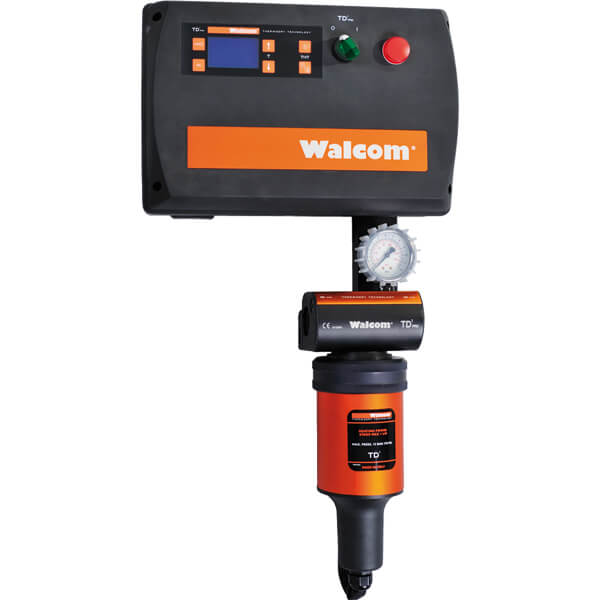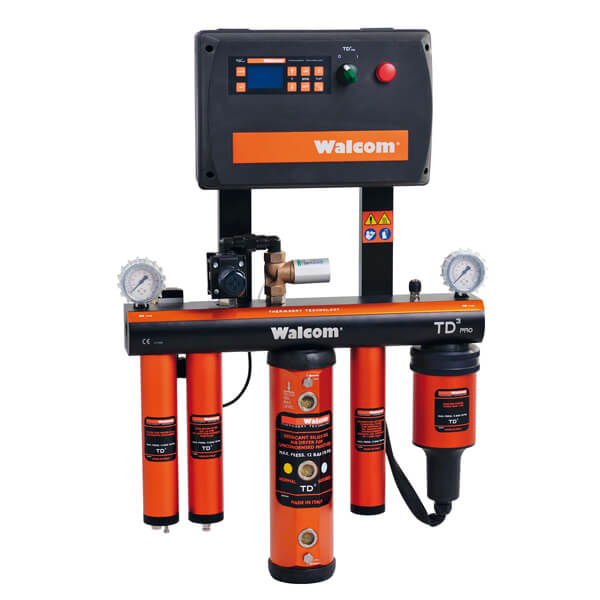 TD3 Pro
4-Stage Filtration, Thermocontrol, & Drying
43 CFM air flow allows for 2 spray guns simultaneously
Precise thermocontrol
Full filtration and drying built-in
Silica regeneration system (SRS)
Includes 36 ft, anti-static, galvanized rubber air hose, heated by an internal 1,200 W resistance and complete with J thermocouple for temperature regulation, and it rapidly reaches the set temperature and efficiently maintains it.  (50 ft and 74 ft options available)
Reduces drying time by 25% to 40% for waterborne and solvent based paints
Can be used with Robotic equipment to maintain performance during colder months
Saves up to 15% in materials due to higher transfer efficiency and maximum coverage
Greatly cuts down on overspray due to superior atomization, and as a result extends spray booth filters lifecycle
Automatic drain for water with safety rod for clogs, and manual drain for oil
Control faults, filter replacement, and dual temperature controls